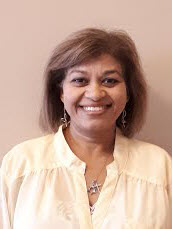 Shanta Latchmana
Agent

Licence: 17001234
192 First Street,
Collingwood, Ontario
L9Y 1A7
Apply Online
Each Mortgage Centre office is independently owned and operated.
I chose to become a Mortgage Agent because I love people and love helping them. I feel this is a great way to help make dreams come true therefore making people happy.
My goal as a Mortgage Agent is to help my clients fulfill their dream of becoming a home owner or helping them stay in their existing home.
As your Mortgage Agent, I offer competitive Mortgage products with exceptional customer service. This combination of service and advice ensures that you are educated in your Mortgage experience. I am committed and dedicated to my clients, I do my best to make sure your Mortgage experience is smooth and stress free as possible.
Our team of professionals are here to ensure that our clients whether, purchasing, renewing or financing their mortgage, receive the best Mortgage plan that suits their needs. We work for you the first time buyer or the seasoned homeowner. We have access to many different banks and lending institutions that is sure to get the best rate possible.
I work for my clients not the lenders. Let me help you in your Mortgage experience.