Welcome!

We're your local neighbourhood Mortgage Centre. To get us working for you, simply click on one of our Mortgage Specialists. We look forward to hearing from you soon!
Focal Mortgage Inc.
Brokerage Licence: 10427

350 Highway 7 East, #PH05,
Richmond Hill, Ontario, L4B 3N2
Principal Broker - Michael Wang
Phone: 416-825-2096
Fax: 905-889-9199
Email: wyhsea@mortgagecentres.net
Each Mortgage Centre office is independently owned and operated.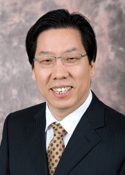 Michael Wang
Principal Broker
350 Highway 7 East, #PH05
Richmond Hill, Ontario, L4B 3N2
Phone: 905-889-9990

Xiaojie (Alice) Chen
Agent
350 Highway 7 East, #PH05
Richmond Hill, Ontario, L4B 3N2
Phone: 416-825-2096

Dennis Ho
Broker
350 Highway 7 East, #PH05
Richmond Hill, Ontario, L4B 3N2
Phone: 416-720-8889

Jennifer Han
Agent
350 Highway 7 East, #PH05
Richmond Hill, Ontario, L4B 3N2
Phone: 416-666-5838

Reza Rahemi
Agent
350 Highway 7 East, #PH05
Richmond Hill, Ontario, L4B 3N2
Phone: 416-613-8924