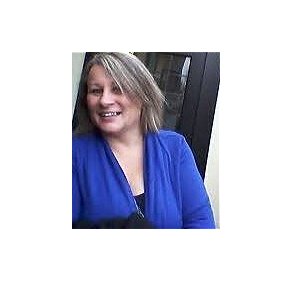 Elizabeth (Liz) Gnoinski
Principal Broker

Licence: M14000954
15 Grand River Street N,
Paris, Ontario
N3L 2L9
Apply Online
Download PDF
Each Mortgage Centre office is independently owned and operated.
I am a multi-linguist of mortgages; I speak fluent challenging and hard to place mortgages. There are always solutions.
My grandfather was a successful businessman; I inherited his business gene. I built and sold my first business for a small profit and from then on I was hooked. I finally left my stable day job in my mid 40s to become self-employed and have never looked back.
Listening and understanding my clients means getting the job done right the first time. Its all about the client and what is best for them. I really like to help people and it shows; customer service is very important to me.
My path to get to where I am has been anything but straight. I have worn many hats and as a result I have a unique ability to navigate and find solutions for complex challenges. There is always a solution. Always.
My creativity sneaks out in my ability to develop creative tag lines and slogans for my other businesses; I love clever marketing. My University education in gerontology (aging) has little to do with what I do now. In my spare time, I love to kayak and get out on the water and think or not. I also have a passion for farms and specialize in agriculture/farm deals. From small to large to extra large farms, I am there every step of the way. It's not unusual to find me out in a field with cows or crops discussing farming with my clients. I have a farming background (my parents had Dairy, I married into beef) and have horses myself. I know the challenges my farmers face and I also know the mortgage industry which enables me to help my farmers find the right mortgage to fit their particular needs. I have a farming background; I know farms.
I chose The Mortgage Centre to partner with partly, due to their tag line, which is, "We work for you, not the lenders". The tag line I created for Boss Mortgages is "We're not the boss, you are". The two partner well together just like The Mortgage Centre and Boss Mortgages.
I love talking about mortgages and business and enjoy making new professional acquaintances. Adding people to my networking repertoire is something I like to do. Reach out if you want to talk mortgages, business, farming or even kayaking. Please Click www.bossmortgages.ca
Hamilton, Brantford, Cambridge, London, Woodstock, Simcoe, Brant County, St. George, Ancaster