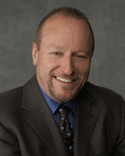 Bradley Geisler
Mortgage Associate - AMP
11086-156th Street, Unit 213,
Edmonton, Alberta
T5P 4M8
Apply Online
Download PDF
Each Mortgage Centre office is independently owned and operated.
What sets me apart from most mortgage brokers is my long history of experience in various fields related to real estate and investment.After working in construction for five years, I enjoyed a successful real estate and project marketing career for over twenty years. A desire to do something a little different led me to my investment dealer certification. Working in those related fields prepped me for the best career decision I ever made. I've been helping good folks obtain home financing for over 18 years. This is the profession I wish I'd discovered sooner!..... My extensive knowledge of real estate and how to finance it can be of great benefit to you. Despite all challenges and obstacles, I will guide you through the mortgage process with a strategy that ensures your best outcome. Based on a thorough understanding of your needs, I provide advice, education, solutions, and a level of service that ensures a strong relationship...... The majority of my financing approvals are the result of repeat business and referrals from my past customers. I have assisted with mortgage financing from Newfoundland to Vancouver Island!..... The continued trust of those I've assisted drives my passion for all I do for you! Here's what some of my customers say..... G. T. says - Thanks again to Brad Geisler! This has been our second time using Brad in getting a mortgage. I am pretty sure Brad knows everything when it comes to the in's and out's of a mortgage. When time comes to renew, I am positive we will call Brad for help again..... N. P. says - Brad did an amazing job. I wouldn't have felt comfortable buying our home without him. He explained everything to us in a straight forward and knowledgeable way. I would most definitely refer my friends and colleagues to this service...... B.W. says - We are very pleased with the service we have received from our mortgage specialist, Brad Geisler. We will definetly continue to use his services ourselves as well as recommend him to our clients..... C.M. says - I would not hesitate to use you in the future..... A.H. says - We have used Brad Geisler for three of our personal mortgages. He has always been very prompt to meet our needs and get us what we expect in a very quick and timely fashion. Our latest mortgage was a refinance and Brad exceeded our expectations by getting us the interest rate we were looking for in a very short time. We are very happy with the service we received and would recommend Brad Geisler to any of our friends and family..... I look forward to hearing from you! Cheers and have a great day!
Across Alberta and beyond!