Welcome!

We're your local neighbourhood Mortgage Centre. To get us working for you, simply click on one of our Mortgage Specialists. We look forward to hearing from you soon!
E&J Equity Limited
202-175 Main Street,
Dartmouth, Nova Scotia, B2X 1S1
Principal Broker - Randy Locke
Phone: 902-434-2722
Fax: 902-434-2723
Email: locke.r@mortgagecentre.com
Each Mortgage Centre office is independently owned and operated.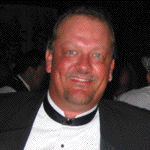 Randy Locke
Principal Broker
202-175 Main Street
Dartmouth, Nova Scotia, B2X 1S1
Phone: 902-434-2722